Uniform & PE Kit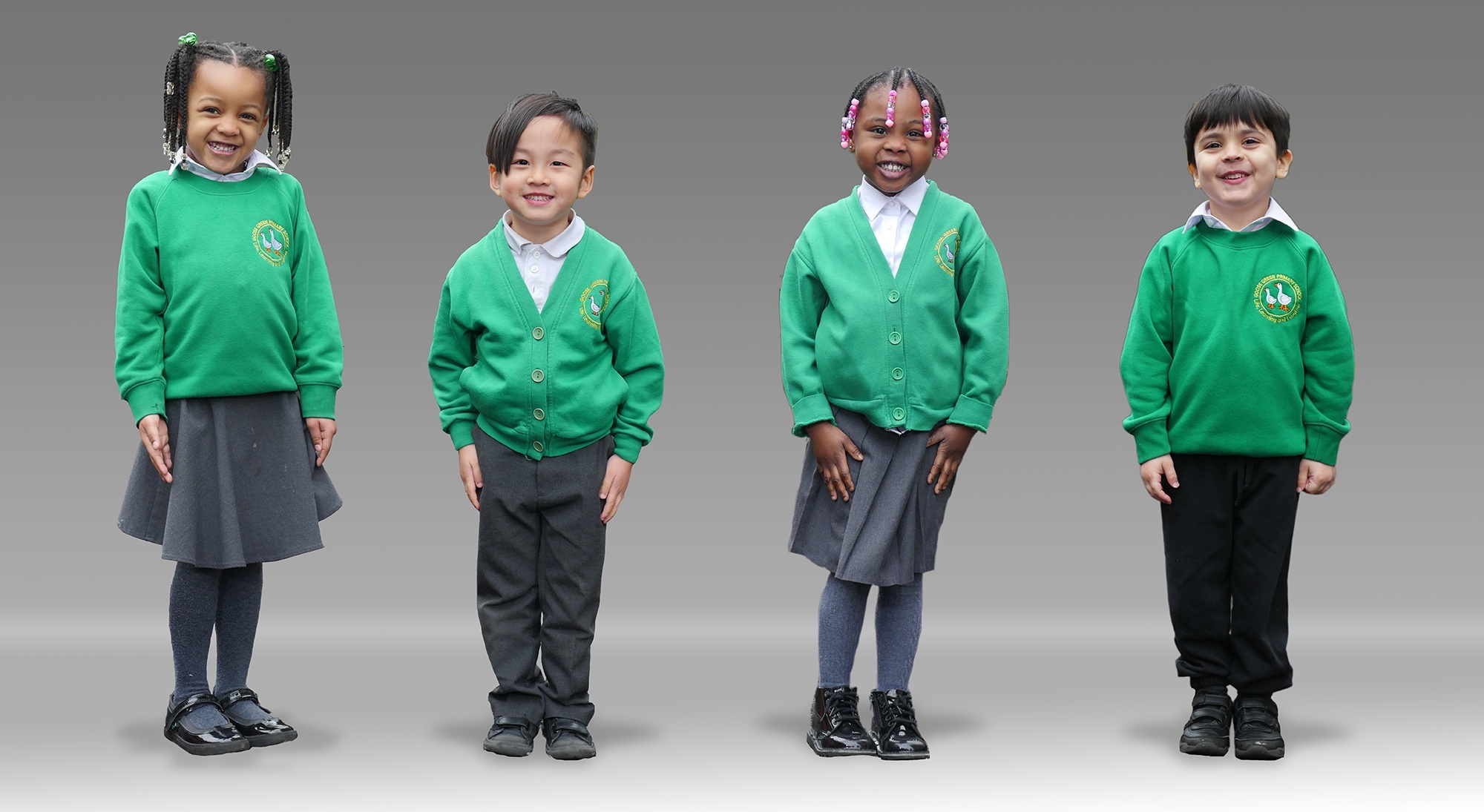 Our uniform consists of:
Black or grey trousers or skirt
Green gingham dress
White polo shirt
Goose Green sweatshirt or cardigan
Black shoes or trainers
Green book bag
Our PE kit consists of:
Black or dark grey tracksuit bottoms, leggings or shorts
Plain white t-shirt
Trainers
Goose Green sweatshirt or cardigan
The Goose Green logo cardigans, sweatshirts and other items are supplied by Deco Schoolwear who provide two stress-free and easy ways: online, or by telephone order. We are now also able to sell school uniform to existing students from site.
Ordering online or by phone
Accordion content
Visit http://www.goosegreen.deco-uniforms.com/ and click on 'start shopping'.
Simply click on the items you require, choose the size and quantity and add them to the basket.
Once you have finished shopping, click on your shopping cart, register your details and checkout.
Once you have registered, you will be able to log back in to check the details of your order. Unlike many other uniform suppliers, Deco embroider the clothing themselves rather than outsourcing to other companies, which assists with a shorter delivery time – up to only 10 working days from your payment clearing.
For parents who would prefer to order by phone, Deco can take your order on 01572 821 665.
For information on delivery and returns, please visit http://www.goosegreen.deco-uniforms.com/
In addition, if you have any questions or need help ordering, please just call 01572 821665 or email info@decoschoolwear.co.uk
Ordering from the school office
If you have a child at the school, you can purchase jumpers, cardigans, rucksacks and book bags via the school office. If you are a new parent, please contact the School Office for assistance.
Go to your Parentmail account then head to "Payment" and "Shop".
Select the items you wish to purchase and pay for them.
Orders received by end of Sunday will be sent home with the child on a Wednesday.
Labelling
Please ensure all clothing, coats, bag and bottle are clearly labelled with your child's name.
FOGGS have set up an account with Stamptastic who sell personalised name stamps to make labelling uniform less of a chore.
Every sale made via this link will earn FOGGS a small donation to put towards supporting the school. In addition, if you are purchasing the "School Name Labels Deluxe Bundle" you can save £4.99 by using code SE228HG.