Curriculum
Our Approach To Learning
Life
At Goose Green we believe learning takes place when children are engaged, enthused and ambitious. This is why our curriculum starts with our children and places them at its core. We ask questions, we challenge ideas, take social responsibility and find out for ourselves. The curriculum we have in place encourages children to take ownership for their learning. We provide exciting hands on immersive experiences that allow them to develop authentic lines for enquiry and ensure equality of experience.
Every year children gain learning capital to equip them for the next stage of their journey and ultimately for life. Our children thrive and show their best when the learning is meaningful and relevant to them. Our diversity is our strength. Every voice and experience is valued.
Learning
We take an inquiry based approach to our curriculum. Our broad open ended topics enables students to delve deeply into individual subjects and broadening their knowledge and understanding whilst making purposeful links. Our curriculum is purposefully planned to build on previous knowledge and skills.
The National Curriculum and Early Years Curriculum are used to provide destinations for learning but the Goose Green curriculum adds richness to the children's journey. Research and experience tells us that working in this way increases retention of content and attitudes to learning whilst addressing the needs of our diverse learners and closes the achievement gap.
Reading and books are the centre of each topic. High quality engaging relevant texts are carefully chosen as a starting point to develop the children's learning. These texts support learning across the curriculum and reflect our unique community.
When individual subject content is tailored to each year group based not only on a build-up of skills but where natural organic links exist. This allows learning to be driven forward and enables our children to accelerate their progress.
Laughter
Our curriculum is wider than what our children learn in the classroom. We consider every moment an opportunity for growth and enjoyment from the time they walk through the school gate. The offer we provide for our children and families goes beyond traditional classroom learning. The school culture and values run through everything we do whether this be a school event in our local community, parent workshops or the children's lunchtime experience. We have made real life experiences and opportunities to work with our wider community a central part of the curriculum. To see what a positive impact this has you only have to look at the positive learning behaviours and enjoyment our pupils take in their school life.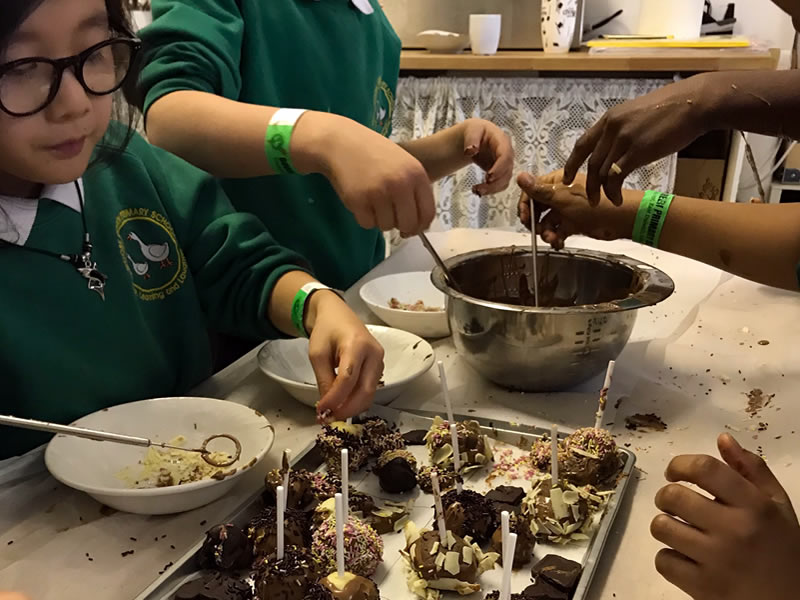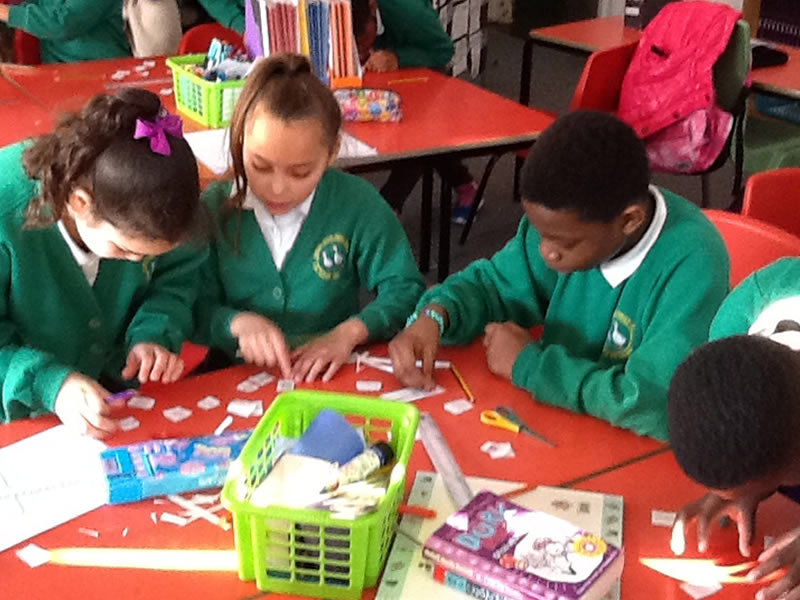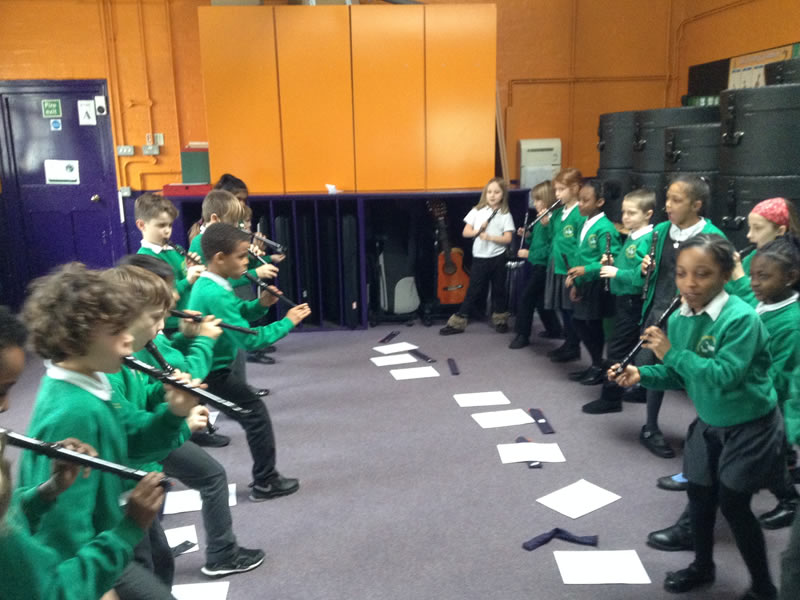 The curriculum has been designed to offer a starting stimulus – whether this is a visit out, an immersion day in school or a visitor coming to speak to the children. These experiences will stimulate the children's interests and kick start their topic learning. At the end of each topic the children will have an opportunity to demonstrate their learning in a practical, meaningful task or activity.
Phonics and Early Reading
At Goose Green, we aim to develop confident, fluent and passionate readers and writers from an early stage. We use 'Essential Letters and Sounds' which is a complete systematic synthetic phonics programme (SSP). Phonics is taught daily and we teach children that the letters of the alphabet represent sounds and that these are put together to make words. The children learn to recognise the different graphemes that they will see when they are reading or writing.
Our phonics teaching starts as soon as the children start in Reception and it follows a specific sequence that allows our children to build on their previous phonic knowledge and master specific phonic strategies. As a result, our children are able to tackle any unfamiliar words that they might discover.
At Goose Green, we also model these strategies in shared reading and writing outside of phonics lessons and across the curriculum.
In our Nursery, we have a strong focus on the development of language and language skills for our children because we know that speaking and listening are crucial skills for reading and writing in all subjects.
You can find out more about how to support your child at home, including help videos, here.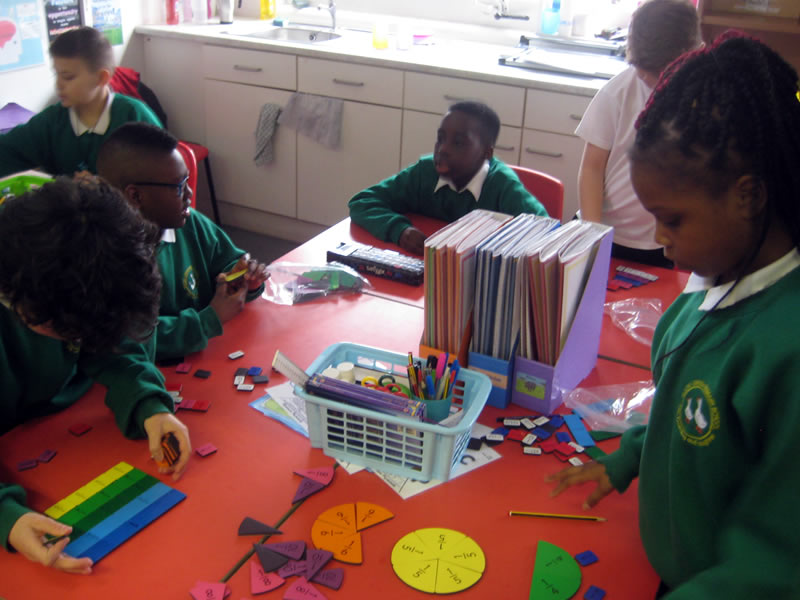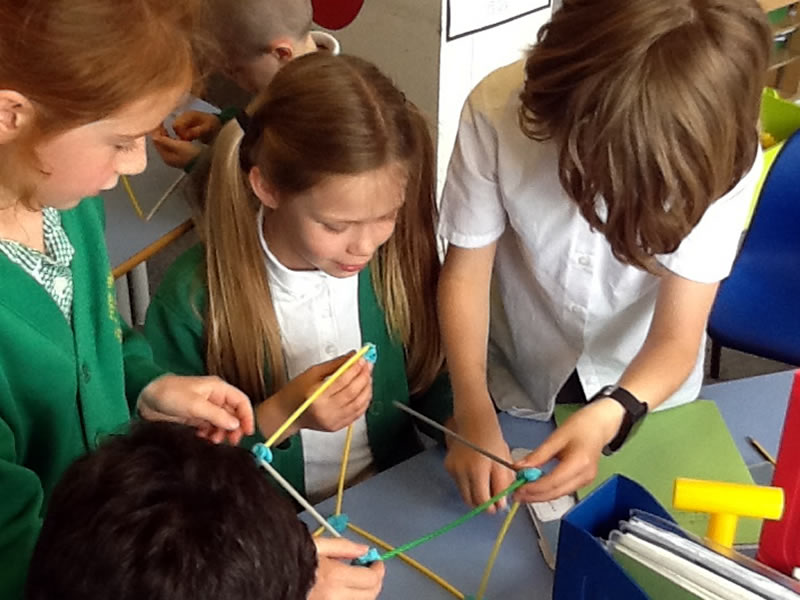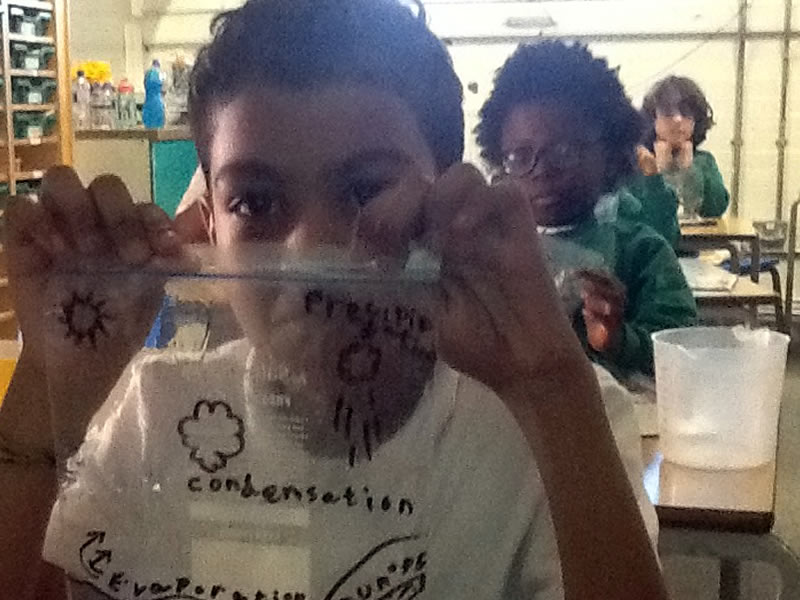 Art
Art plays an important part of school life at Goose Green. Each class from Year 1 to Year 6 visit the dedicated art room for an hour a week with our specialist art teacher, who also provides Reception children with a guided art activity each week.
Art projects link to each year group topic and provide a cross curricular route for learning topics such as the Amazon rainforest, ancient Egyptians and China. The art curriculum is designed so children have the opportunity to learn and experiment with different kinds of art throughout the year for example drawing, painting, sculpture and printmaking. We are lucky enough to have our own kiln! Each lesson has a skills based focus which is developed year on year. As well as learning a range of artistic techniques the children also get the opportunity to express themselves and communicate ideas both individually and collaboratively in a different way to what they may experience in their classroom. The process and learning throughout a lesson or half termly project is seen as being equally as important as the outcome or 'final piece'.
A summer art exhibition sees all of the children's hard work throughout the year displayed and celebrated by the whole school community. This is a highlight of the year and is greatly enjoyed by children, parents and staff. As well as the children exhibiting their art, the whole school is involved and parents, staff and artists also use this an opportunity to inspire children with their individual art, design and craft projects.
Art trips provide the children with a rich stimulus and source of inspiration to begin their own projects and encourage engagement and discussion around a range of different artworks. In the past we have visited the Imperial War Museum to learn about WWII by looking at war art and have also created our own paper cut outs when visiting the Tate Modern to see the work of Henri Matisse. We are lucky enough to be in close proximity to Dulwich Picture Gallery (England's first public art gallery which houses over 600 paintings) and are regular visitors, taking part in both gallery discussions and workshops in the education studio. Visiting artist workshops share specific techniques and engage children to take part in whole class projects such as sculpting willow sticks to create 3D animals.
Music
Music has always played an important role in the life of Goose Green Primary School. Within the school week each class receives a weekly music lesson from our music teacher. During these lessons children explore the different elements of music including pulse, rhythm, pitch, dynamics and tempo. As they progress through the school children use their understanding of these elements to compose, improvise, perform and respond to music. In the Early Years the children enjoy finding their singing voices initially through songs, actions and musical play. In Years 1 and 2 they progress to more complex songs and musical concepts and use tuned and untuned percussion.
In Key Stage 2 they learn to read music and to play recorder, ukulele, djembe drums and steel pan. The children also have opportunities during the school year to perform including in our Key Stage One Nativity show, whole school Christmas celebration and our whole school summer carnival.
Each week all children from Year 1 to 6 take part in a singing assembly where we sing a range of songs from pop to traditional and songs from different countries.
Parents also have the option to pay for their child to learn an instrument with our peripatetic teachers. Instruments include piano, drums, violin, trumpet, brass, steel pans and guitar.
Goose Green also offers an adult steel pans class which runs on Tuesdays from 16.45-17.45 in the music room. This is aimed at all members of the community and everyone is welcome to join.
Should you (or indeed an adult you know) wish to join the steel pan band, please don't hesitate to contact the school office for further details.
Poetry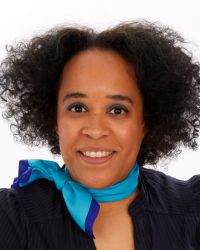 Hello everybody, I'm Ms Naomi and I'm the Poetry Teacher at Goose Green Primary, where I introduce pupils to the "power of words and expression" through POETRY.
"P is for Poetry" works alongside the Literacy curriculum, encouraging all pupils to engage with words and express ideas confidently. I use both classic and contemporary poems from around the world as the framework for my classes, encouraging pupils to speak clearly, convey ideas and develop their vocabulary, while gaining confidence with reading and sharing out loud. The work culminates with an end-of-term poetry assembly, enabling all participants to recite and perform their class poems.
Working together, each class is introduced to a collection of new poems, linked by a theme, style or poet. We explore the ideas and the feelings of each poem, and incorporate all of this into our own expression of its meaning, making this poem our very own. Using gestures and movement, intonation and articulation, each child enjoys this expressive way of engaging with the poems. During our time together I encourage the children to be bold with their choices and believe in their abilities to perform in front of others. This confidence grows in differing ways, from raising a hand in class, through sharing their ideas about a word or an action, to standing in front of others, with no text in front of them, performing an entire poem from memory. The children find that they enjoy the acting and the challenge of remembering the words and actions.
The other wonderful gift of poetry is how it makes us all feel from within. Being able to climb inside the world of a poem enables our children to develop a sense of belonging and self-worth, creating positive experiences that they can reflect on when necessary. They tell me that, "Remembering a poem and the actions that go with it helps me to feel calm," and, "When I sit on my own and think about my class poem it relaxes me."
My many years of experience as a theatre-maker also means that I can confidently enter Goose Green Primary into the LAMDA programme of examinations. LAMDA (London Academy of Music and Dramatic Art) is one of the UK's oldest and most respected awarding bodies, and has offered examinations in communication and performance for over 130 years. During the spring term, "P is for Poetry" prepares learners for their Introductory and Speaking Verse exams - an excellent starting point for children who have never taken an exam before and for those who want to want to progress further with the programme.
Spanish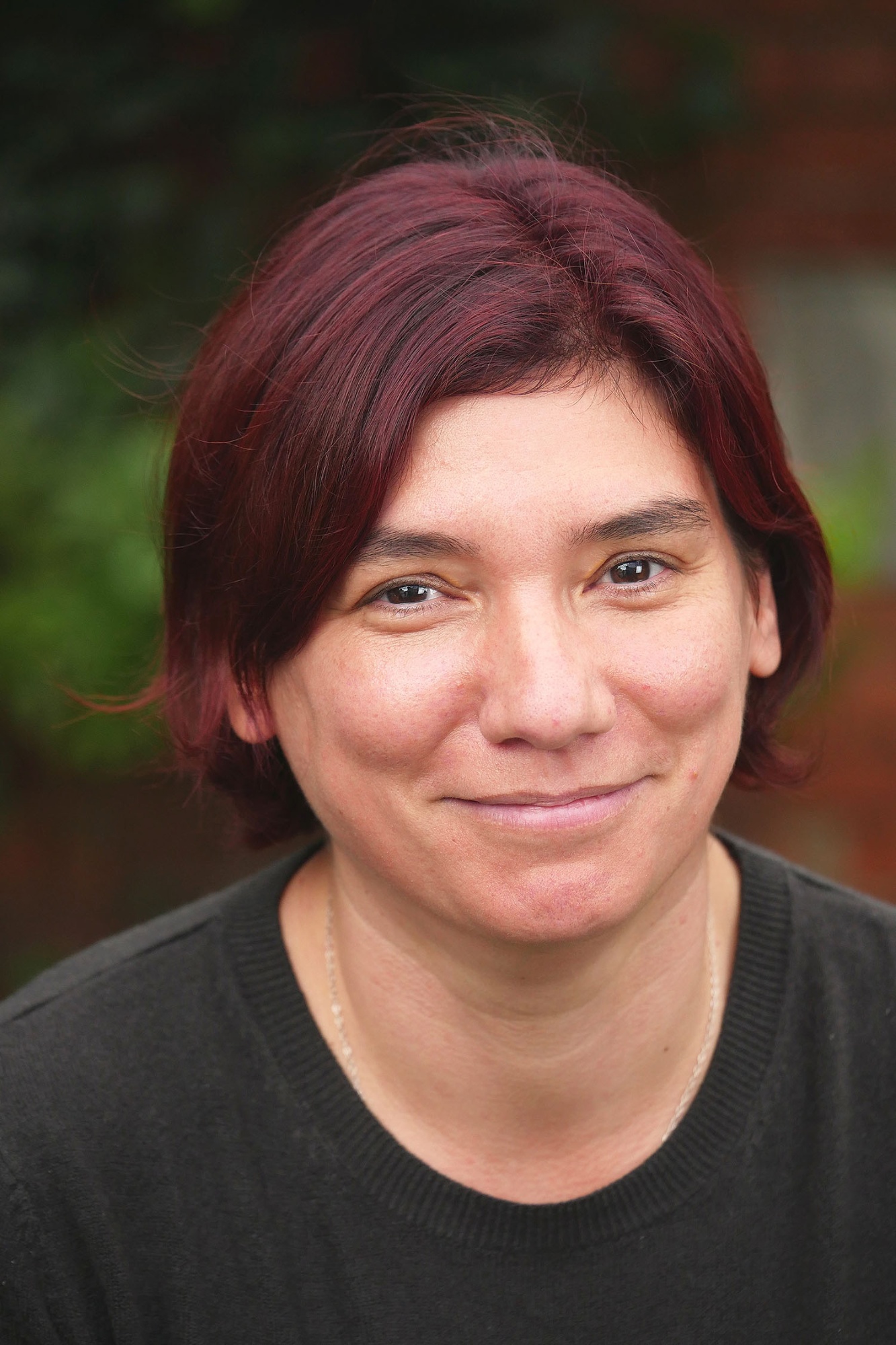 Spanish forms part of Goose Green Primary School's commitment to foster the enthusiasm and enjoyment of learning a new language. Children have the opportunity to understand Spanish language and Hispanic culture, as well as to develop an international outlook in a fun and inclusive learning setting.
Spanish is intended as a gateway to cultivate children's attention to study a foreign language and develop their interest in the culture of other nations.
Spanish is taught by a specialist native teacher, Señorita Moya, and is tailored specifically to the different KS2 groups and intended to fulfil the attainment targets of the National curriculum of MFL. This way, each year group follows differentiated learning outcomes that encourage children's understanding and knowledge of the Spanish language to deepen and progress over time. Inclusion is a big part of the learning spirit behind the lessons, with both introducing the Spanish language and culture to non-Spanish speakers while reinforcing those with a pre-existing knowledge of the language.
Learning objectives comprise the full spectrum of Spanish, with Oracy, Literacy and Intercultural Understanding. This results in a holistic approach to the target language, with distinct emphasis on the Oracy component (i.e. listening, speaking and spoken interaction). Oracy is important for the target audience to serve as an effective introduction to language and culture through listening, speaking and interacting orally to songs and rhymes, to each other and to native speakers, as well as recorded and on-line speech and songs.
The lessons make extensive use of immersion and target language, which encourages a level playing field across the groups and ensures greater effectiveness via participation. The teaching materials are varied, fun, innovative and highly interactive, intended to stir curiosity, creativity and energize the lessons. Positive motivation and reinforcement are core values of the lessons, establishing rapport and maximising participation within the groups. This teaching approach includes a significant use of kinesthetic tools, which are particularly well suited for children within this age range. They comprise elements like gestures to represent key vocabulary words or graphics to denote concepts delivered via songs, games, etc.
Should you want more details on the Spanish teaching, please don't hesitate to contact the school office for further details.